A successful restaurant experience
starts off with TheFork
TheFork is the most trusted restaurant booking platform that opens doors to the world's best restaurants near you. Making the most of your restaurant experience has never been easier. Find a restaurant based on your preferences within a selection of 55,000 partner restaurants with special offers along the way. Let yourself be guided by the 20 million verified reviews. Check real-time availability and book a table in just a few clicks with instant confirmation, 24/7.
Let's live fully, get out more, enjoy real life experiences and make memories.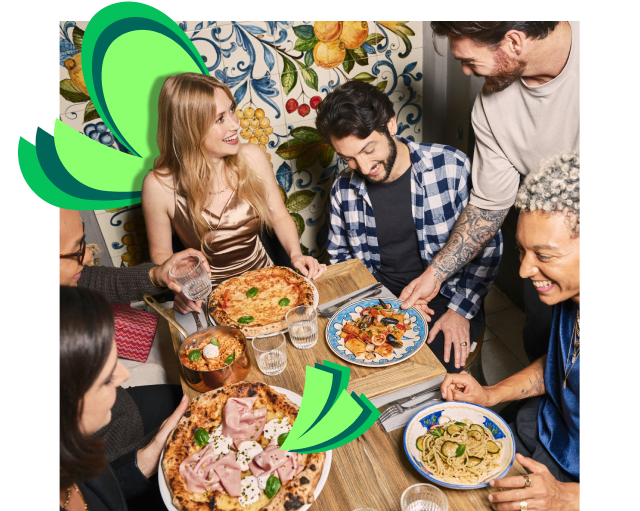 Looking for some inspiration?
From date nights, to coworker lunches, to the best brunch spots or Michelin starred restaurants, we believe that variety is the spice of life, and with 55,000 restaurants all over the world, we've got a table for you, wherever you go.
Hungry for more?
TheFork strives to make restaurant experiences accessible to everyone. All year long, diners can benefit from special offers of up to 50% created specifically for our users. Treat yourself and get more for less.
Empowering foodies with verified reviews
To ensure that we match every craving and desire to the ideal restaurant, our diners have access to millions of verified reviews from our active foodie community. These reviews serve as a guiding light, providing valuable insights, recognising exceptional restaurants, and helping everyone discover their ultimate dining destination.
Championing restaurant culture
around the world!

In 2007, TheFork embarked on a journey to redefine the way people connect with restaurants.
What began as a pioneering online booking diary for professionals evolved into Europe and Australia's leading restaurant booking platform.
more than
20 million
monthly visits
nearly
40 million
downloads
TheFork Press Room
TheFork, the leading online restaurant booking platform, harnesses technology to foster real life connections between diners and restaurateurs and set them up for success. TheFork exists as the go-to platform for all food lovers to enjoy unforgettable restaurant experiences. For restaurateurs, TheFork's technology empowers them to thrive, thanks to TheFork Manager, a software solution to optimise reservation management and occupancy rate, increase bookings & visibility, fight no-shows, manage payments and streamline operations, while connecting to the broadest community of loyal diners.